8th International Congress on Advanced Applied Informatics
July 7-11 (Main Event) & 12 (Forum), 2019, Toyama, Japan
Congress Proceedings will be published by CPS (IEEE Computer Society).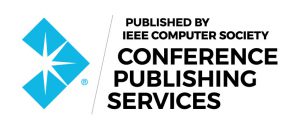 Announcement for Presenters (Updated on May 31)
Each oral presenter has 25 minutes(20 minutes presentation and 5 minutes Q&A) to present the paper and poster presenters present 120 minutes in the poster session to be held at July 9 evening , 2019
For poster presenters, we recommend the size of poster is A0(34inch/841mm(horizontal) x 47inch/×1189mm(vertical), or A1.
For security reason, we recommend you to bring your own laptop computer for your presentation. The conference does not prepare any laptop computer in the session. Only tablet PC is available. If you use it, please upload your presentation data on your server in advance and download the data at your presentation.
Video Inputs type of Video projectors in session has VGA and HDMI.
AAI 2018 prepares several types connectors to connect your devices to the video projector in session. Please contact the registration desk to rent the connector.

HDMI to VGA
USB-C to VGA
USB-C to HDMI
Micro-B to VGA
Micro-B to HDMI
Mini-HDMI to HDMI
Micro-HDMI to HDMI

Best paper award, Best student paper award, outstanding paper award, and honourable mentions award will be announced at the conference banquet on July 10, 2019.
Call for Paper
Due to many requests, the deadline of paper submission is extended to April 10, 2019 (Hawaii Standard Time Zone). 
The 8th IIAI International Congress on Advanced Applied Informatics brings together scientists, engineers, computer users, and students to exchange and share their experiences, new ideas, and research results about all aspects (theory, applications and tools) of computer and information science, and discuss the practical challenges encountered and the solutions adopted. The conference is composed of the following special interest topics events:
All papers will be peer reviewed and accepted papers will appear in the Conference Proceedings to be published by CPS and Conference Proceedings will be submitted to be indexed by EI, SCOPUS, INSPEC, DBLP and Thomson ISI. Also, selected papers are invited to submit extended version to some following post-conference publications.
International Journal of Intelligent Internet of Things Computing (IJIITC)
Exhibition & Sponsorship
If you are willing to be a sponsor of the conference, please  contact us through the contact form. Each sponsor has booth of sponsor at the conference venue and opportunity to present the product/service of your organization. Several types of sponsorship, such as gold, platinum, and diamond are provided based on sponsor fee.
If you are interested in exhibiting your product or services at the conference venue without being a sponsor of the conference, please contact us through the contact form. Your company/organization name, number of exhibitors, type of exhibition(by poster, signage, etc…), and breakdown of the exhibition information(recruiting, new product, etc.) are needed. Exhibition fee is charged in addition to the conference registration fee.