July 8, 2018, Sunday
The first day of the conference starts today. You can find a history board of IIAI conference and good decoration near the registration desk. And, welcome cocktail has been done at the Foyer of 5th floor. We are very sorry if you can join in the IIAI AAI today. But, we are still looking forward to seeing you tomorrow or the day after tomorrow.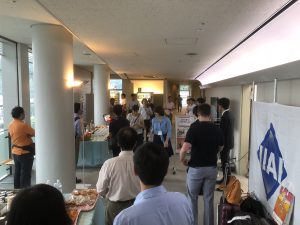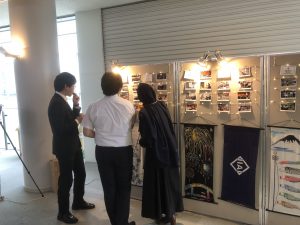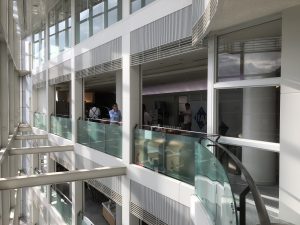 July 7, 2018, Saturday
You can easily find the conference place finding the banner. The registration place will be set up at 5th floor. If you did the IIAI Pre Check-in, please proceed to the priority lane. Other registered attendees can receive the attendee's kit at the registration desk.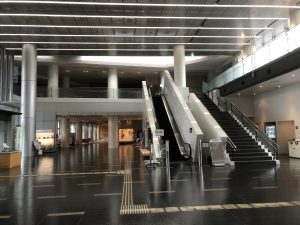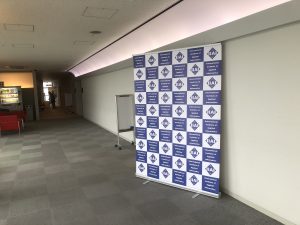 July 6 Afternoon, 2018, Friday
AEON shopping mall has only 3 restaurants at the 2nd floor. But, the price is quite reasonable. The assorted Japanese Soba plate with tempura is served at only 9USD(990JPY). Amazing!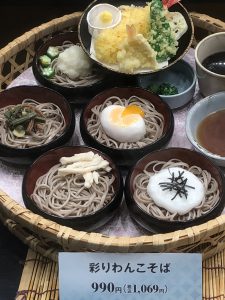 July 6 Morning, 2018, Friday
After cloud becomes water, then, it might be fine. AEON shopping center is locating in front of the convention center. Some fast foods, souvenir, beverages and drug are available there. Japanese Takoyaki store is also there.
Business hour of AEON shopping center is between 8:30AM-9:00PM. Only grocery store opens between 8:00AM-10:00PM.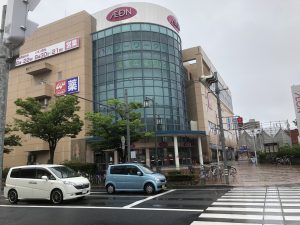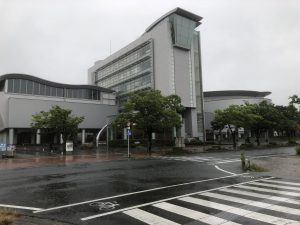 July 5, 2018, Thursday
Now, IIAI AAI 2018 Organizing Committees and Staffs wait for you with growing excitement. Today, Yonago is not fine, but the first day of the conference, on Sunday, will be fine according to the weather forecast at this point.