Human Development Program in Southeast Asian Countries (HRDSA) / ICT Human Development Program in Southeast Asian Countries (ICTHRD)
In this decade, most of organizations daily use information and communication technology to promote and develop their business. Even though people work in the areas apart from technologies, they are required to know information and its related technologies. In this program, International Institute of Technology (IIAI), Japan provides seminar packages for free to the universities/colleges locating in south Asian countries. IIAI started the ICT Human Resource Development Program (ICTHRD) since 2015. Nowadays, we have broaden the areas of study from ICT to all kind of courses. This seminar focuses to provide lectures for young researchers, such as graduate students, assistant professors, undergraduate students, and people willing to get Ph.D., but it is not limited. Lecturers in this program are recognized as outstanding scholars in Japan and world-wide and have good experience and knowledge in research activities. Attendees who finished the seminar are awarded the certificate of completion of seminar.  The seminar package in ICTHRD are listed as follows. Each collaborator can choose an appropriate seminar package.
24 hours (3 days) seminar (12 hours lectures + 12 hours mentoring on research)
16 hours (2 days) seminar (10-12 hours lectures + 4-6 mentoring on research)
12 hours (1.5 days) seminar (12 hours lecture
/ 8-10 hours lectures + 2-4 mentoring on research)
8 hours (1 day) seminar (8 hours lecture / 6 hours lecture + 2 hours mentoring)
4-6 hours (half day) seminar (4-6 hours lectures)
How to Apply
The schools/universities apply via E-mail indicating human development program. In the main body of e-mail, please indicate the following items. This helps to provide an appropriate top lecturers.
Areas of subjects / areas of research / research field of seminar attendees.
Sort of seminar package (e.g. 16 hours seminar)
Responsible persona name, affiliate, school/university name, e-mail address and phone number.
Lecture topics in the past seminars
What is Research at Graduate School
Basics of Research Methodology
Research with Information System Construction
How to Teach Research
Research in Computer Science, IT, and Social Engineering
Social Engineering Issues and Fundamental Optimization Techniques
Methodology of Data Science for Management of Higher Education and Research Activity
Search Engine, Text Mining, Machine Learning
What types of research should be submitted where?: From the perspective of applied informatics
How to Work Comfortably in University – for your career
Research in the Humanities and Social Sciences
How to Write Scientific Article
How to survive 21st century: agile learning and design thinking
Introduction to Data Science and its methodology
How to conduct and write your research
Recent Deep Learning Technologies for Research
Research in IT/IS and Related Fields
How to prepare yourself for good research
How to apply to foreign graduate school
Conference/Journal Paper Writing
How to Write and Publish Your Research Paper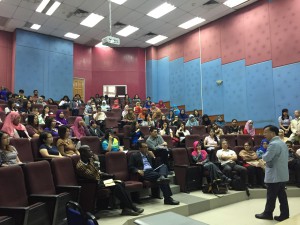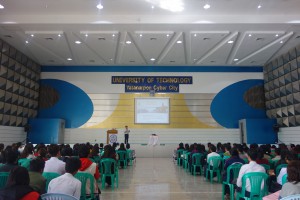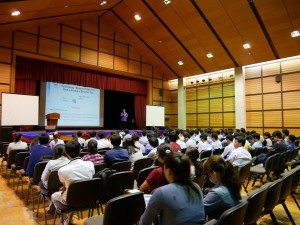 Universities where we provided ICTHRD
University of Malaya, Kuala Lumpur, Malaysia
Politeknik Caltex Riau, Pekanbaru, Indonesia
University of Technology, Yatanarporn Cyber City, Myanmar
Bina Nusantara University, Jakarta, Indonesia
University of Udayana, Bali, Indonesia
Prince of Songkla University(Hay-Yai Campus), Hat Yai, Thailand
International university of Batam, Batam, Indonesia
Atmajaya University, Yogyakarta, Indonesia
Atmajaya University, Makassar, Indonesia
Walailak University, Thailand
STMIK Banjarmasin, Banjarmasin, Indonesia
Duta Wacana Christian University, Yogyakarta, Indonesia
University of Computer Studies Mandalay, Myanmar
Bumigora University, Lombok, Indonesia
Satya Wacana Christian University, Salatiga, Indonesia
Royal Phnom-penh University, Cambodia
Universiti Teknologi Malaysia(UTM), Kuala Lumpur, Malaysia
Widya Gama Makaham University, Samarinda, Indonesia
Totally over 40 universities
Scholars / Graduate Students Development Program
IIAI supports a development of researches for scholars and graduate students with universities locating in developing countries and collaborates several universities.
Institutional Research and Management Program
IIAI collaborates with IR researchers and universities to support IR symposium and seminar. Since the following seminars are supported.
MJIR(Meeting on Japanese Institutional Research) 2012
MJIR(Meeting on Japanese Institutional Research) 2013
MJIR(Meeting on Japanese Institutional Research) 2014
MJIR(Meeting on Japanese Institutional Research) 2015